Associates
We are proud of the success our Financial Advisors have found and know that we would not be successful without them. We share their enthusiasm and drive, and are proud to foster a collaborative environment that allows our associates the opportunity to grow.
Meet some of our advisors.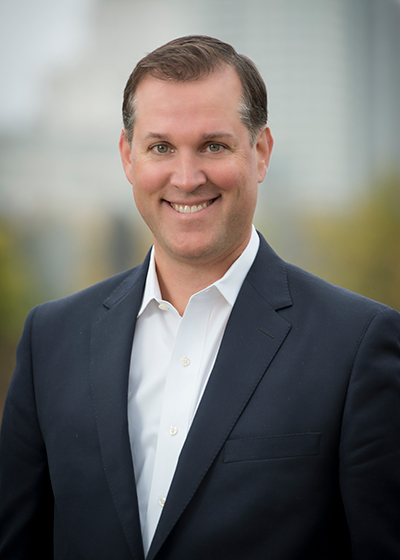 Wealth Management Advisor
bryan.beauchamp@nm.com
Bryan graduated from Lawrence University in Appleton, Wisconsin with a B.A. in Economics, with an emphasis on Finance. After interning at Drexel Burnham Lambert, Bryan joined Northwestern Mutual in 1990. Bryan and Sy Maleki founded BMG in 1999. Bryan specializes in creating financial strategies for privately held companies and banks.
Bryan has continued his education, earning his Chartered Life Underwriter and Chartered Financial Consultant designations. The industry recognizes those professionals whose knowledge and expertise results in extraordinary levels of customer satisfaction.
Bryan married Elizabeth in 1995. They have three children, Grace, Christian and Benjamin, and live in Mequon where they are members of Lumen Christi Parish.
His outside interests include memberships in: The Executive Committee (TEC) in Milwaukee; the River Wildlife in Kohler, and the River Club in Mequon. Bryan is also a Charter Member of Discoverer's Society for Discovery World Museum on Milwaukee's lakefront.
Bryan is an accomplished euphonium player, which makes him as comfortable reading music as he is with financial statements.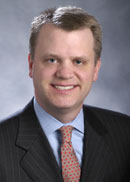 Financial Advisor
thomas.buettner@nm.com
After obtaining his degree from Babson College, Tom Buettner began his career in the media industry for a local Massachusetts cable company.  He quickly advanced to various management roles in the media industry, including starting a cable programming company in Denver.  Tom realized that if he continued on his fast paced career track, he would ultimately be required to uproot and move his family - not just once, but many times throughout the remainder of his career. After careful consideration, he decided to make a career change. 
Tom was intrigued by Northwestern Mutual's commitment to providing clients with innovative solutions to a wide range of financial needs.  He liked the idea of being able to help people plan for the future and provide financial security for their family.  In fact, Tom had learned a valuable lesson about the need for guidance in his early twenties, when he himself had been rendered "uninsurable" due to a battle with Thyroid Cancer. 
As a financial advisor with Northwestern Mutual, Tom Buettner works closely with first generation entrepreneurs and business executives.  In his free time, Thomas Buettner enjoys spending time with his wife and two children, as well as cooking, golfing and traveling. http://media.nmfn.com/avmedia/web/index/25503353642.JPG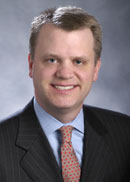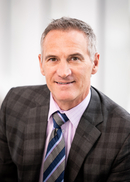 Wealth Management Advisor
jerry.david@nm.com
For Jerry David Northwestern Mutual is truly a family affair.  His father Jack is a Financial Representative with Northwestern Mutual, and Peggy, his wife, has also been part of his team since the very beginning. 
As close as Jerry was to Northwestern Mutual, he didn't set out to become a financial representative.  Jerry instead pursued his degree in Mechanical Engineering and later earned his MBA.  A "numbers guy", and taking a "Financial Planning" course in his last semester in his MBA, Jerry became interested in financial planning but didn't see himself just "selling" life insurance.   His father's response was "that's fine if you don't want to just sell life insurance, but it is a part of the overall financial planning process, so you need to get aligned with the best company out there."  His dad's advice prompted Jerry to change careers and join Northwestern Mutual.  This came at a very busy time in Jerry's life as Peggy was getting set to deliver their second child. 
Jerry been known to compare this career to a medical residency, in that "it is hard work in the beginning but pays exponential dividends as the career matures."  Since he began his career as a financial representative, Jerry has not looked back.  In his earlier career, not only did he achieve Pace Setter First 40 and Second 60, but he achieved membership in the MDRT- an honor that takes many veteran reps years to achieve - by the end of his first year.  He has also participated in mentoring younger financial representatives.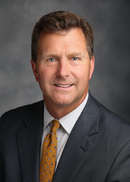 Financial Advisor
david.fritz@nm.com
David was a former group sales representative/sales manager for a national employee benefits company for seven years and was on the "fast-track".  However, the "fast-track" resulted in David having a career that would involve moving to different markets, and he and his wife wanted to raise their family back home in Milwaukee.  David was attracted to owning his own business and had relationships with some positive role models who have had a great deal of success as Northwestern Mutual Financial Representatives.
David has become a leader in the firm, with his production recognized on a national level.  He has placed in the Company's Top 20 and has taken measured business risks to further develop his practice and skills.  He attributes his success to these disciplines plus his willingness to trust the system.  He worked over the first nine years to develop a practice that had a large number of quality relationships.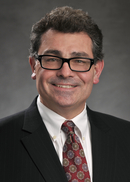 My Networks:
Pat grew up in Brookfield, WI and joined Northwestern Mutual in 1977 as a college intern.  Pat has never worked another job and has continued to persevere in the industry. 
Pat attended Concordia and Carroll Universities.  He is married to Melissa with whom he has five beautiful children Brynn, Zach, Cameron, Jordan and Seth.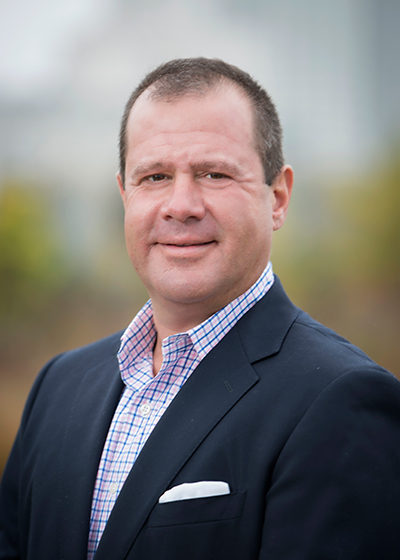 Saede graduated from University of Wisconsin-Milwaukee in 1988 with a B.A. in Economics and Finance, and entered the field of Commercial Lending. The son of an immigrant physician, Saede, who is known professionally and personally as Sy, subsequently made the decision to focus his career on helping people pay attention to their financial health.
Sy joined Northwestern Mutual in 1990. Over the years he has developed a broad financial services capacity centered on the importance of helping clients develop one comprehensive plan for all of their financial needs. As a logical step in this process, Sy and Bryan Beauchamp founded BMG in 1999.
Committed to providing the best possible advice within this client-centered approach, Sy earned his Chartered Life Underwriter designation in 1995 and his Chartered Financial Consultant designation in 2001. The industry recognizes those professionals whose knowledge and expertise results in extraordinary levels of customer satisfaction. As a Northwestern Mutual Wealth Management Advisor, Sy has received this recognition 15 times in the last 16 years.
Sy married Katie in 1995. They have 4 children, Charlie, Isabelle, Oliver and Lillian and live in Mequon, where they are members of Ozaukee Country Club.
Sy is an enthusiastic coach for many of his children's sports. He was a founder of Boys of Summer Select Baseball Academy (BOSS), and currently serves as the organization's treasurer.  In season, Sy finds time to relax either with a golf club in his hands or snow skis on his feet.  Family time is also spent at their vacation home in Door County.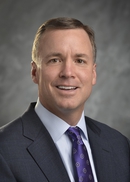 Pat was a successful attorney at a large Milwaukee law firm and had no plans to become a Northwestern Mutual financial representative. Pat, though, always had an ambition to build his own business. Before joining Northwestern Mutual, Pat was one of the original founders of Grapes and Grain, a high-end niche wine and liquor store in Mequon.
Pat's father was the president of a private bank in Pat's Iowa hometown. Unfortunately, Pat's father developed cancer and lost his battle. Pat's father had a tremendous impact on him. Pat was particularly influenced by his father's ability to build relationships with people, the community, and his determination to add value.
His financial representative introduced Pat to Northwestern Mutual when they were doing estate planning for his mother. Pat was tired of the "treadmill of the billable hour's world" that came with a career of practicing law. Pat was attracted to the relationship nature of our business, the opportunity to have a favorable impact on people's lives, and to be fully involved in building his own practice. Pat was also attracted to the vision of working with multiple specialists to coordinate a holistic financial security plan for his prospective clients. Pat's niche has primarily been business owners and attorneys.
Melinda Wilke certainly did not set out to be a career "life insurance salesperson".  In fact, approaching her college graduation in May of 2002, she said that selling life insurance was precisely what she was not interested in.  After learning more about Northwestern Mutual and the philosophy of holistic financial planning, Mindy changed her tune.  She contracted as a Northwestern Mutual Financial Representative with Northwestern Mutual – Milwaukee directly out of college.
Mindy enjoys the opportunity to offer her clients "complete financial planning" and values the freedom and control she feels from her career as a financial representative.  She continues to focus on building her practice and is now the Managing Director of both the Brookfield and Oak Creek district offices.   To ensure her professional growth, Mindy has made a name for herself by getting involved in local community organizations. 
Mindy achieved the success-predicting Pace Setter First 40 and Second 60 honors in her first year as a financial representative.  She has since become a mentor and is actively involved in growing the organization by facilitating the recruitment and selection process. 
In her spare time, Mindy enjoys scrapbooking and participating as a crewmember on a racecar team.