Management Team
The success of Northwestern Mutual representatives can be directly attributed to the high quality of leadership and the strength of our management team. Our goal is to ensure the continued success of our financial representatives by providing the proper guidance and support to help them experience both personal and professional growth.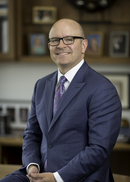 Matthew Lueder
Managing Partner
m.lueder@nm.com
Office 414-224-5000
My Networks:
As Managing Partner of Northwestern Mutual, Matt Lueder, CLU®, ChFC®, CFP®, AEP®, CAP®, CASL®, CLF® leads a business that has a well-developed Network of Specialists in addition to the many financial representatives who are dedicated to the financial success of their clients. Matt's extensive experience in the field as well as the company's home office gives the Downtown Milwaukee office the leadership to continue its strong growth trajectory and support of its financial representatives.In 2012, Matt had the good fortune to be chosen to lead Northwestern Mutual in Downtown Milwaukee, remaining in his home state near family and friends, after a 12 year career with the company.
Matt has a broad range of financial and leadership experience since he began his career as a college intern in 2000. Matt is an advocate of learning and has worked diligently over his career to learn and challenge himself to think bigger and as such, challenges those around him to do the same. Matt is a native of Fort Atkinson, WI and makes Milwaukee his home with his wife Molly and their four children, Madelyn, Charlie, Tate, and Vincent.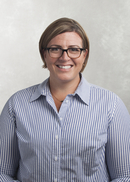 Joanna Marker, CLU®, CLF®
Chief Development Officer
j.marker@nm.com
Office 414-224-5000
Joanna Marker is the Chief Development Officer at the Lueder Financial Group in Milwaukee. In this role she is responsible for driving strategic growth in attraction, selection, and development of college and full time representatives.  She has been with Northwestern Mutual since 2002 and has held a variety of roles both in field offices as well as on the corporate side.  She is passionate about helping individuals and organizations realize success through the aligned execution of people and processes.  She has a BA from Illinois College, an MBA from the University of Wisconsin-Milwaukee.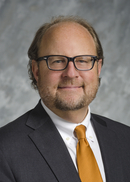 Managing Director
Office 262-241-2703
Mike Formella has been with Northwestern Mutual since 1987. In addition to managing a successful personal practice, Mike leads the team at Northwestern Mutual's Mequon office. As Managing Director, Mike recruits, develops, and mentors new financial representatives and ensures that his team receives the highest quality support and access to the tools needed for ongoing success. Mike has achieved many industry production awards and is Life Member of MDRT (2002-2004).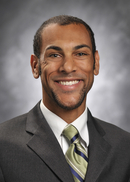 Field Director
Office 414-203-6065
Office 414-520-6973
Nick Walls has been with Northwestern Mutual since 2013. After playing soccer professionally for several years after attending St. Louis University, Nick enrolled at Marquette University Law School to obtain his Law degree and subsequently practiced law for three years, specifically in the areas of consumer bankruptcy and estate planning, prior to joining Northwestern Mutual.  Nick chose a career with Northwestern Mutual because it had the capacity to reward his level of effort directly.  Nick enjoys spending his free time at home with his family – playing sports with his wife & three sons.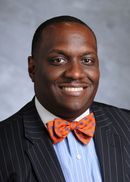 Field Director
Office 414-203-6002
Andre Gordon brings over 15 years of corporate business experience to his Northwestern Mutual practice, specifically within the medical device and biotechnology industries where he held a variety of leadership positions in sales, marketing and training disciplines. Andre's unique experience in healthcare, including the eye care industry, allows him to provide unique financial solutions to a diverse group of clients.  Andre joined Northwestern Mutual in 2011; he left a successful career as a Regional Business Director with a pharmaceutical firm to focus on a career that gives him control and lets him concentrate on developing relationships with individuals and business owners.  Andre is an active member of Alpha Phi Alpha, and Christian Faith Fellowship Church. He resides in Menomonee Falls with his wife, Sandra, and two children, Andre and Jalen. Andre enjoys coaching his sons' Little League teams in Menomonee Falls.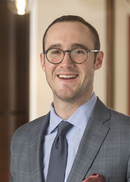 Field Director
Office 414-224-5000
My Networks:
Dustin joined the team after graduating from the University of Wisconsin - Milwaukee, in 2015.  He played soccer both collegiately as well as professionally after his academic season ended.  Now, in his role as Growth and Development Director, he is excited to build a team of advisors who are committed to enriching their communities through discpline, teamwork, and lifelong relationships.
College Unit Director
Office 414-224-5000
My Networks:
Derreck joined in the summer of 2015 as he was looking for a position that would challenge him while giving him the opportunity to grow personally and professionally.  Prior to working at NM, Derreck began his career in IT Staffing and Recruiting, first as a recruiter and then an account executive. From there, he transitioned to a company called WennSoft, which is an IT development firm, specifically to grow their cloud-based solutions. Derreck is responsible for building a strong personal practice as well as partnering with the college marketing team to build a world class internship program for strong Milwaukee students.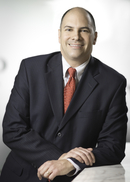 Scott S Fensin
Director of Network Office Supervision
scott.fensin@nm.com
Office 414-224-5000
After three years engaged in the practice of law, Scott joined the Downtown Milwaukee Office of Northwestern Mutual in 2000.  As Director of Network Office Supervision, Scott supervises the operational, sales, and servicing activities of financial representatives and their employees  with respect to laws and regulations of various agencies including FINRA, SEC, MSRB, and State Securities and Insurance Commissioners.  Scott has a Bachelor's Degree from Northwestern University and a Law Degree from the University of Wisconsin.
Jennie L Pucci
Chief Operating Officer
jennie.pucci@nm.com
Office 414-203-6058
Jennie Pucci brings over 36 years of Northwestern Mutual experience to the Lueder Network office in downtown Milwaukee. She has been the Chief Operations Officer for 18 years.  Jennie worked in the Home Office in the Field Supervision Division of Agency Development for 14 years and in the Houston, TX office for 4 years.
In the role of Chief Operating Officer, Jennie oversees all aspects of agency operation to achieve the highest levels of productivity and profitability. As part of the network office leadership team, Jennie anticipates the needs of the office, creates and implements plans for its development, recommends necessary changes, and takes independent action within her areas of authority.